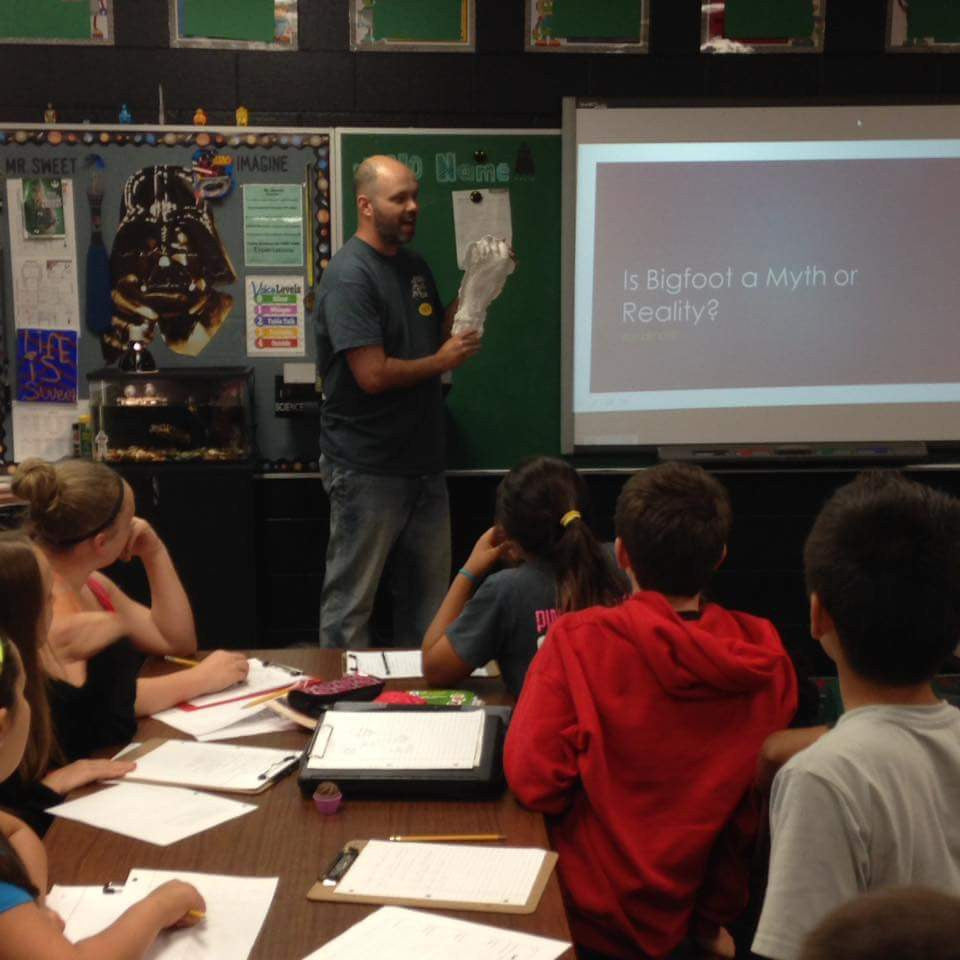 Squatch Watch Gear Partner Gives Presentation to Local Fifth Grade Students
Thursday, April 28, 2016, a partner of Squatch Watch Gear, Randall Latham, was invited by a local fifth grade teacher to give a presentation about Bigfoot to his and one other class. Mr. Erich Sweet, a Bigfoot enthusiast himself, and his co-worker Mr. Braden have asked their students to write a persuasive article about whether they believe Bigfoot exists or not. They invited Randall to speak to help give their students additional information for why Bigfoot may exist.
Randall gladly accepted the invitation to speak, showing the students a brief slideshow presenting a brief history of Bigfoot around the world, pop culture references to Bigfoot and a few pieces of evidence collected from various sources. Also, Randall presented a footprint cast and audio recordings collected by the Squatch Watch Gear. 
Squatch Watch Gear would like to thank Mr. Sweet and Mr. Braden for inviting us to gove our brief presentation to their students. Randall had a great time, and we hope to read some of the students' arguments as to why Bigfoot exists or not.
---