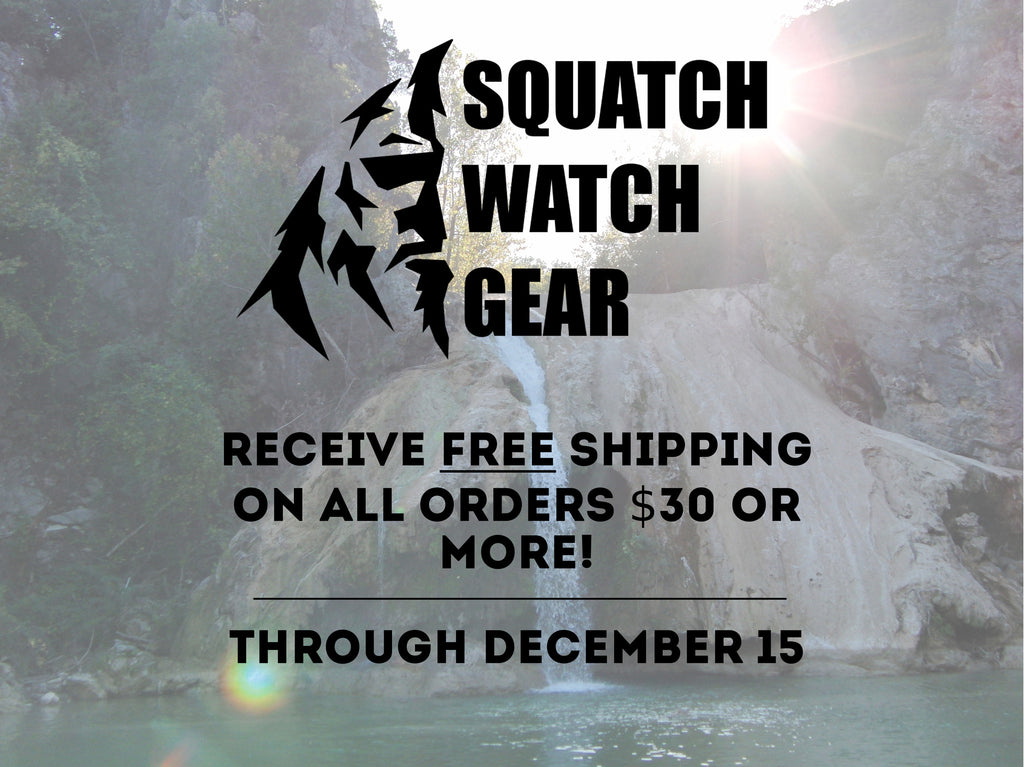 Now Offering FREE Shipping!
With the holidays fast approaching we realize many of you are in the process of marking off people to shop for Christmas presents. We also realize that this time of year can put a pinch on people's wallets, too. 
Let us help with that.
Now through December 15th, we are offering FREE shipping on all orders totaling $30 or more. 
That's basically two shirts.
Or two fleece beanies.
Or a Mountain Squatch shirt and a knit beanie.
Or twenty stickers!
However you reach it, if you spend $30 or more we'll ship it to you at no charge.
Happy Thanksgiving and Merry Christmas!
---