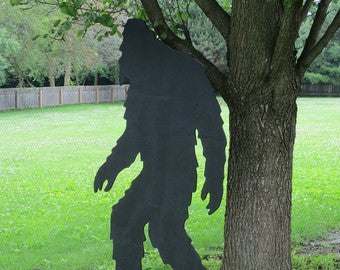 Sheriff Department Searching for Bigfoot - But It's not What You Think
It's not every day you run across a news report about law enforcement officials conducting a search for Bigfoot or Sasquatch. However, that is exactly what Fox 35 News has reported the Sheriff's department of Marion County, Florida doing. Of a sort.
The department is actually searching for a cutout of the elusive beast. The nine-foot tall silhouette was stolen from the yard of a residence in the Lake Tropicana area. 
For more information concerning the theft, check out the Fox 35 Orlando page.
---