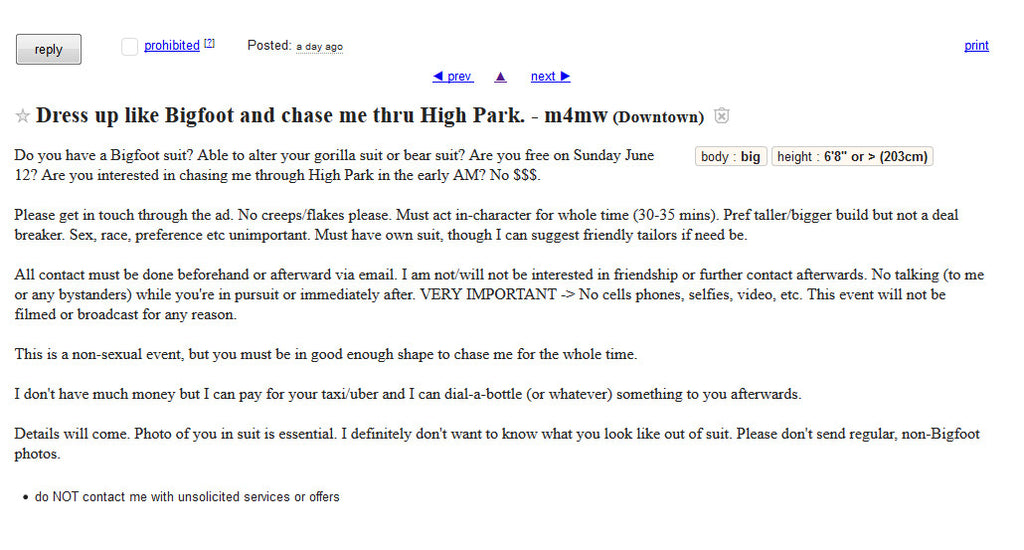 Craigslister Seeks "Non-Sexual" Bigfoot Experience
Just when you think you've seen it all, human-kind surprises you again.
Take this for example: A Toronto-based Craigslist ad posted asking for a 6'8" tall person in good shape to dress up in a Bigfoot costume and chase them through High Park. Creeps need not apply.
The ad, posted in the "Strictly Platonic" section of Cragistist, states that this is a non-sexual event, but needed to be in decent enough shape to chase them the entire time.
Check out the full ad in the image below.
See you the next time humans (or hopefully Bigfoot) surprises us again.
---
1 comment